A Place Of Love Inc. Shirt
T-Shirts start at only $14.95
and benefit A Place Of Love Inc.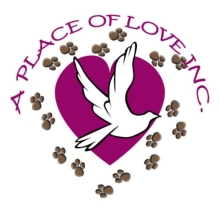 These Shirts are a FUN Way to Help Support and Advertise for
A Place Of Love Inc.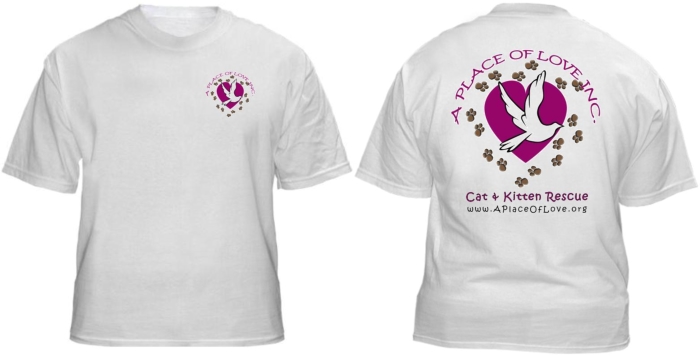 Scroll Down This Page To Order
Available in Adult & Youth Sizes, See size selection drop-down list for details.
Short Sleeve $14.95+ / Adult Tank Top $15.95+ / Long Sleeve $16.95
Sweatshirt $21.95+ / Hoodie $26.95+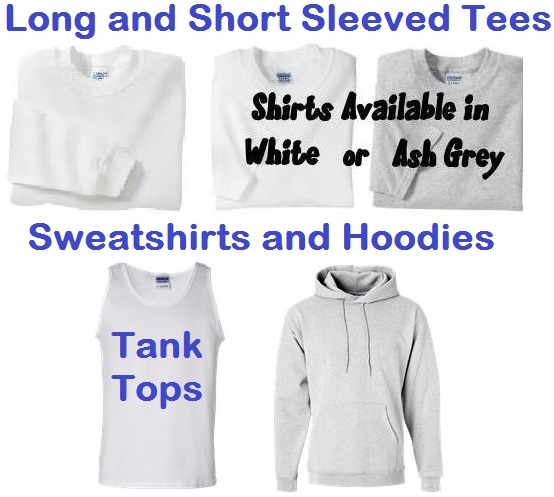 Comfortable and Long Lasting
High Quality Preshrunk 100% Cotton
6.1oz. Ultra Cotton™ Heavyweight T-Shirts

6.1oz Preshrunk Cotton Tank Tops

Sweatshirts & Hoodies may be 50/50, 80/20, or 90/10 Cotton/Polyester (PreShrunk), depending upon supply availability.

3XL and Larger sizes may be special order, allow extra time for order to arrive.

PLEASE NOTE:
We do "Print on Demand" and cannot accept returns for
sizing/fit issues. Choose sizes carefully, all sales final.
Our Garments Tend to Run Large with a Generous Fit.
Sizing Chart Here: http://www.lacroixtees.com/Shirt-Specs.htm
PLEASE NOTE: Due to Supplier issues, the tank tops are now
unisex versions with larger arm holes/longer fit.